Mother's day is fast approaching and we all need to get ready to impress that one mom we know.
Whether it's your sister, friend, wife, mother-in-law, or actual mom, you'll need a plan and some ideas to make the day memorable.

So, let's start with some gift ideas.
If you're only here for the activities, then click here to scroll down real fast.

---
Mother's Day Gift Ideas for Different Moms
Everyone's got a different story regarding what kind of mom they have, some have one that's the heart of the home, while others have the opposite.

To make sure their generosity, and sacrifices are matched with gifts of a similar value, we've created categories based on general personality types.

Read them all, or just head straight to the one that sounds closest to your mom.

Gifts Based on the Mom
The Homemaker
The key to the perfect mother's day gift for a homemaking mom is one that appears being thoughtful.

This mother is rarely too tired to cook delicious dish. She may also have a knack for home decor, DIY projects, and hosting impromptu social dinners inspired by some fresh vegetables she gathered from farmer's market. Her main concern is your health and you happiness, so if this sounds like your mom, then you're in the right spot.

Gifts for The Homemaker
This Mother's day, celebrate her selflessness by giving her with kitchen appliances, home decor items, DIY plans and materials, or ingredient delivery services.

Since the homemaker mom spends a significant part of her life cooking mouthwatering dishes for her family, she would appreciate anything that would help improve her craft, make clean up easier, or any kitchen gadget that would just be fun to try.
If you think she'd be more into that ingredient delivery service, then google it, and you'll find some good options near you. Companies like MissFresh are popular, but you can always find other options that are more tailored to your mom's diet and cooking style.

Finally, for the DIY as many things as she can mom; you'll need to put on your investigation glasses.

try to figure out which kind of DIY projects she likes to do and buy the materials needed to create the next thing on her list. It may feel odd buying wood, or yarn as a mother's day gift, but if you pair this with the DIY activity below, it'll be perfect!

The Mom With A Baby or Toddler
If you're shopping for a mom with a toddler, then it's time to think about what will tug at her heartstrings.

For those moms who always talk about their son or daughter, you'll want to give them something that shows you them what they love the most. For example, a good mother's day gift for a mom with a toddler could include a calendar with pictures of her loved ones on each month.

You can get a whole set of picture printed items, like mugs for everyday of the week with baby faces on them, towels with baby faces on them, even nice blankets or shopping bags with their son or daughter's name on it.
As for making her life a little easier, spark up a quick conversation with her about things she's meaning to buy, or she's seen in stores. Chances are there are multi-functioning baby tools like bags with a million pockets, self-cleaning diapers, and a bunch of other practical things she'd love.

The TV Series Diehard Fan (Includes Netflix Bingers Too)
There's always that one TV show that gets you hooked, but if the mom in question seems to have a particular obsession with one, then it'd might be a good idea to get her a themed gift.

We can't give examples for every TV series that has aired, but here's an example.

We'll use Game of Thrones as an example; if your mom is a game of thrones diehard, a suitable Mother's day gift can be challenging.

If you're not interested in any of the T-shirts, cups, recipe books, and trinkets out on the market, then she might like Arya Stark's Needle Sword.

Yes, it's a bit morbid, but it's super cool and would look awesome as home decor, plus she'd be able to brag and poke fun at others in the family quite literally.

Embrace the inner Arya and give your mom a gift that'll keep her bragging.

The same rule applies for other TV series, figure out which one she loves the most, do some investigative work to figure out her favourite characters, and then find a gift that fits that character.

Your mom will love the gift because of how unique it is, how it speaks to her love of that show, and how it makes her feel even more ready for the next season.
The Tech-Savvy One
Tech-Savvy moms are one with technology, take an interest in most new gadgets, apps, and games and are also curious about virtual and augmented reality.

For this mom, flowers would pale in comparison to a gadget or new app.

Here's a quick list of gift ideas for a tech-savvy mom.
New Phone Android or Apple
New Laptop
VR Headset
E-reader
Amazon Echo
Steam Games
Productivity Apps
If you're worried about some non-physical gifts, check out the activity ideas below for the tech-savvy mom. Matching those non-physical gifts with a wicked activity will make them unforgettable.
The Nature Lover
With April showers being almost over, this nature loving mom has now perked up and is super excited for the May flowers.

If your mom is a gifted gardener and loves to get her hands deep in the soil, then take this opportunity to help her grow her plant collection.

This way, every time she sees it, she will be reminded of this special day with this gift that will keep brightening her days.

For the budget conscious, head to your local dollar store to find self-starting plants, pots, seeds, and other gardening tools you can package up and gift.

For those on a medium budget, head to your local gardening store, and I don't mean that store that also sells wood. We're talking, go to that store that only sells plants, gardening items, and soil. Once you get there, walk around and pick out 2 or 3 different unique looking plants you think your mom would like. Trust me, I've been to a few of these places; and it's hard to walk out without buying everything!

Offering plants, and gardening supplies will remind her of you every single time she waters that plant or uses the tool, and she'll always be excited to keep you updated on it all.

There are also a few activities ideas below to make this more of an event rather than a one off gift, so check those out when you're ready.

The Athlete
This is the mom who takes physical activity seriously; you really can't out perform this kind of mom.

Whether her favourite sport is crossfit, yoga, jogging, or boxing, you can always find something relevant and practical to show you care.

We're not gonna list all the sports, and all the great things you can get, that'll be for you to google, but here are some guidelines to help you narrow down you options.

Athlete Mother's Day Gift Questions
What does she already have and always complains about replacing?

Find a good alternative and replace it.

What doesn't she already have?

Figure out why she doesn't have it and buy it if it's something she's into.

What is a similar sport or activity she might like?

Get her a class pass to try it.

How's their training gear holding up?

If their athletic gear is worn out, consider getting them something in that realm, but remember to include the gift receipt so they can exchange the size if needed.
If you can keep up with the athlete type of mom, then look at some mother's day activity ideas below for this type.
The Luxurious One
Do you sometimes gasp at the beauty or price of this mom's latest accessory, car, or item? Then she'll need a more substantial gift to be impressed.

You could start by buying her jewelry from Tiffany or a bag from Coach. Likewise, if you know her shoe size, you can get her something that'll leave her speechless.
Aside from those gifts, you could also grab a nice bottle of wine that matches her tastes, a certificate to a spa, or a flight to somewhere she has wanted to visit

If those gifts seem out of your budget range; then forget physical gifts and skip to the activities below. These activities are so good she won't even notice that you didn't get a material gift.
The Foodie
Let's indulge our mom's love for good food and sweet treats on Mother's Day.
Mind you, just because they're a foodie, doesn't mean they love to cook.

So, you've probably already thought of brunch, lunch, and dinner options, but here are some food related variations to consider.

Mother's Day Gifts for Foodies

Starting with the cheapest and working your way up, review 3 of the best pastry shops by bringing her a snack from all 3. This is a great gift because it'll pique her interest, and excite her taste-buds; bonus if you keep the prices a secret and she has to guess from her taste buds which is which.


Meal delivery programs are kinda cool; if gifted with tact, she'll love to try out meal programs like Freshly and hello fresh. I personally love BonCBon, but that's all the way out here in Quebec so, you must find one that works for your area.


A giant box full of hard to find snacks is guaranteed to get a reaction. (Legit, my fiancé received this exact gift from his family last week, and it was priceless!) Be sure to look up what snacks they already like, and pack that box full of a variety of things. But be warned, you'll have to eat some of it too.
Those are little gift ideas, but for foodie, experience is key. You'll want to check out the activity suggestions below.

The Bargain Hunter
The key here is quality and quantity for a darn good price.

If your mom hunts for coupons before making a purchase, or brags great deals she's snagged, then read on.

Mother's Day Gifts for The Bargain Hunter

Get her a Costco Gift Card:

There's this hack that allows you to shop at costco and get all their great deals if you use a gift card to pay for the purchase. So, what she could do is go in with cash, spend $1 from the gift card, and pay the rest in cash. That'll give her 50 visits to one of the best places to find wholesale deals.



Coupon Organizer:

If she's more of a paper gal, get a photo album and repurpose it as a coupon book. If she's into digital coupons, find, bookmark, and create shortcut links for 10 coupon sites. She'll thank you for the new gold mines of coupons and will always remember how you made her couponing much easier.



Extreme Couponing Show: Buy the whole first season of the Extreme couponing show for her to watch. Either she'll die of laughter, or love all the secrets she's learned.


A bunch of stuff at a wicked deal:

Look at sometimes she's missing in the house or in her life such as kitchenware, electronic accessories, or even pet supplies and then package it in a giant box. Add tags to each item with the sale percentage (not price); this will excite her love of a good deal, especially if she sees something you got at 75% off.
If you're up for it, there are more fun bargain hunting mother's day activities you can do below.
The Comedian
This mom can always make you laugh, or is just hilarious (even if she's the only one laughing at her joke).

For the comedian mom, a good gift includes anything she'll find silly, or useful for a future prank.

This can range from a giant box of googly eyes, to a pair of tickets to her favourite standup comedian.
Pin point what her humour type is, and then grab items that encourage and support it like a t-shirt with her one of her jokes on it, that fake dead arm that people have hanging out of their trunk during Halloween, and even wall stickers she could put up around her place.

Anything that's silly will warm her heart and remind her of how much she loves you.
The Supermom that Needs to Take a Break & The One That Wont
This is the mom that's always on-the-go and sometimes looks at down time as a waste of time. (So many times in that sentence)

If, she's a super mom that needs to take a break, a good mother's day gift would be a certificate to the spa, yoga, or a class on meditation.

If those gifts might cause her to panic, opt for something that suggests taking a break, like a waterproof bluetooth speaker for long relaxing baths, a back massage pad that can fit on any chair including the one at her office, or a zen travel mug or cup to remind her to relax sometimes.

For the supermom that just can't ever take a break, like, it's not possible, don't even think about it, you'd be better off getting her a mother's day gifts that allow her to multitask.

Look into productivity apps, podcast subscriptions, household robots like Alexa and Roomba, and even food or clothing subscription services. Chances are she's a boss at most things, but is could be more efficient in an area or two.
Giving the supermom a gift that can increase her productivity or remove the need to do things she finds unnecessary will make her thank you every time she your gift helps her.
Now that we're done with the gift ideas, let's move on to Mother's day activity ideas.



Mother's Day Activity Ideas for Different Moms
Activities Based on the Mom
Activities for The Homemaker
If your mom's passion is cooking, home decor, or just making sure that everything at home is perfect and her children are happy and healthy, then these activities might pique her interest.

Host a surprise mother's day party at home. Go out for the typical Mother's day brunch, or maybe an early morning spa appointment, and then bring her back home to a surprising warm welcome from your neighbors and extended family. Bonus if you get everyone to work together and make it look like a surprise party with decorations and all.


Take a trip to Ikea with a mother's day Ikea gift card. Exploring all the home decor possibilities followed by a brief lunch in their food court would re-inspire your mom, get her out of the house, and have her thinking of you every time she sees anything related to Ikea.

3. Complete some needed mini home renovations. Yeah, you know that thing your mom has wanted to get done for a while now, whether it's repainting a room, putting up some shelves, or just moving the furniture around. Dedicate this day to working together to complete the task and then go out or order in your hard earned dinner. Not only will she be thankful that those things got done, but she'll forever remember your effort on that day, and the amazing food you ordered to celebrate.
Activities for The Mom With A Baby or Toddler
It can be a challenge sometimes for those who have a baby do activities, so these 3 suggestions work for mom's who don't have a babysitter on call.


Have a picnic in her backyard or at a nearby park. Staying close to her home will lower her level of stress and make it easier for her to accommodate anything her baby might need. However, you're still technically outside, and if you set it up right, the whole picnic experience will feel refreshing.


Buy a one day pass to one of those upper class gyms that have a child care facility on site. Usually, these gyms have a restaurant, spa, and pool on site so you both can enjoy what's available with no distractions.


Go to a New Mom themed Meetup. Even though you yourself might not be a mom, sometimes it's difficult to make friends when you have a baby or toddler. Attending one of these new mom meetups will make it easier for the mom you're hanging out with to make new friends without feeling uncomfortable or shy because she has you to fall back on.
Activities for The Binge Watcher
Watching TV, Netflix, or Amazon Prime series can be like living another more intense, dramatic, and fast moving life. If the mother's day activity you're looking for needs to satisfy the interests of a TV series fanatic, then consider the following 3 options.

Clearly do a marathon of one of her favourite shows. Grab the snacks, bring the pillows, and buckle down for a day long marathon of shows she likes.

Alternatively, you make a list of shows she hasn't seen that you think she'd like, and torture her by watching the first episode of each those shows, and then debating which series to start after you've watched them all.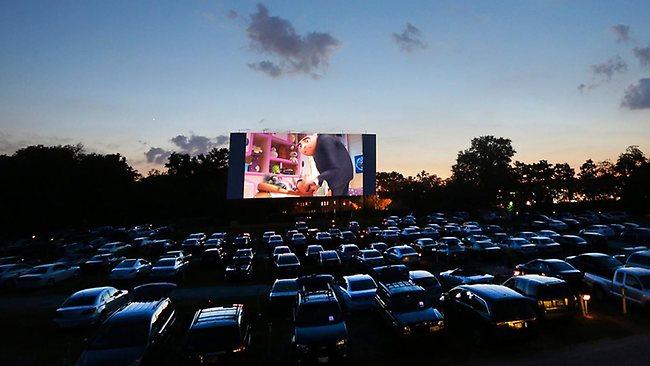 2. Head to a drive through cinema; yes those still exist.This novel experience will make her remember you and spark a new love of this form of media.
This novel experience will make her remember you and spark a new love of this form of media.
Try an improv class:
Improv acting classes are always silly and fun. Attending a beginner's improv class will give you two something to laugh about after the fact, and a deeper understanding of what it's like to play different roles.
Activities for The Tech-Savvy One
Becoming one with technology is something a tech-savvy mom seems close to achieving.

If you're looking for a mother's day gift that a tech-savvy mom would like, try the following 3 options.

Play Co-operative and Competitive Virtual Reality Games at a VR Center

There are always booths to play games together, and if she hasn't experienced it before; it'll be absolutely mind-blowing and memorable. A good game to start with is Raw Data because you'll have to work together to not die, and it's pretty good at picking up whether you're dancing or not.



Download the Ingress augmented reality game onto both your phones and go for a walk outside.

The goal of this game is to get enough energy to control humanity, but, it's more like augmented reality geo-caching. It's less intense than doing VR, easier to talk while playing, and also easier to put down.
If this app isn't your style, you could use Google Map's augmented reality feature to navigate to different places you've chosen for a city wide scavenger hunt.



Attend a conference about something technology related, or head to one of those giant gadget stores.

In both cases, the tech-savvy mom will be wowed by the new gadgets and information.
Activities for The Nature Lover
A mom who loves the outdoors, and animals will also love most things related to mother nature.
Here's a quick list of some mother's day activity ideas for nature lovers.


Go on a road trip and take spring getaway to a cottage nearby surrounded by trees. She'll love the view, the air quality, the heart to heart conversations, and the time alone with nature.


Watch the sunset while kayaking after dinner. With warm weather already here, this low difficulty activity will be super memorable, and unique.


Hike through an animal sanctuary and play some animal spotting I spy games. She'll love this gift because the admission fee goes towards the health and maintenance of the animals, and she'll get to interact with animals in a home that's better than a zoo.
Activities for The Athlete
As mentioned above, this mom is always active and you really don't want to try to outrun her.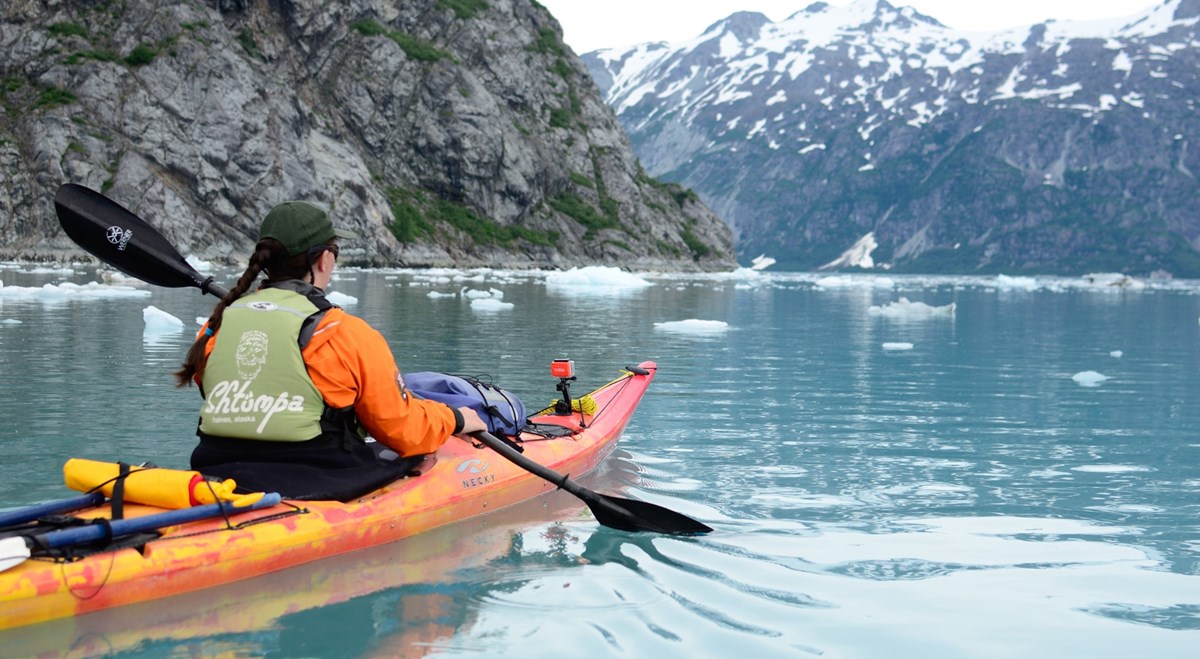 If you're up for the task, go white water rafting, mountain biking, hiking, canoeing, or kayaking.

She'll love getting out and doing something, and then later on, you can reward yourselves with a nice lunch or dinner.

Activities For The Luxurious One
For that special mom who always impresses you with her level of class and high quality, high-priced items, the best activities include a way to showcase her best pieces.

Visit a well rated museum exhibition; for example, in Montreal there's the Thierry Mugler which is absolutely breathtaking. Exhibits like this tour worldwide, so you can look at what's available near you and gauge whether you mom will like the event.


Visit a beautiful winery and do some wine tasting along with a short picnic. A brief walk while being cultured on the best wines is hard to beat. This activity will also present many opportunities to take pretty photos while getting a little bubbly before dinner.


Attend a hard to get into cocktail event. Finding your way into one of these cocktail events requires paying a hefty price for entry, however, the people inside are often sporting their best outfits and move about the room charismatically. This kind of event will make your mom feel like the luxurious woman she truly is.
Activities For The Foodie
If you've got a food loving mom to find a gift for, here are 3 things she'd like.
A delicious and entertaining meal at a themed restaurant.

There are a ton of cool restaurants like BeniHana where the chefs make a performance out of cooking Japanese food on your table, Medieval Times where you get a theatrical show along with medieval themed food, and any Korean style bbq where you can share a grill and cook your meats in front of you. From experience, all these places are really fun, and make the whole activity of eating unforgettable.



Make a 5 course meal together.

Yes, there will be a lot to clean up, but working together to make those Pinterest worthy recipes will make the whole meal worth it. Plus, you'll be well fed and feel like true chefs.



Visit a carnival or street festival and try many foods.

These events are the absolute best for trying many snacks for a good price. Your mom will love the short walk, all the nicknacks on sale, and definitely all the options for food and snacks.
Activities For The Bargain Hunter
Snagging the best deal is what your mom finds the most exciting, so these 3 activities will embrace her love for a great deal while giving you both something to bond over.

Go on a best bargain found shopping spree.

Make a list of things you both want and head out together with the goal of getting the best deal. The winner gets a free dinner (hint, make sure your mom wins)



Hit up as many flea markets and garage sales as you can.

A mom who loves a bargain, will also love seeing what other people have for sale as well as what she might be able to buy and flip. Bonus, if you choose a flea market that's bigger and a little out of her way, she'll remember the experience more fondly because of the effort it took to get there.



Watch an episode of Extreme couponers and try apply one of their hacks.

Whether your mom would find the people in the show to be geniuses or a little too far gone, it'll be a good way to bond, relax, and do something together that's low key and funny.
Activities for The Comedian
This is the mom who can always make you laugh, or maybe just herself. You'll want to stick to light hearted activities so she has a good time and keeps smiling.

Attend a Standup Comedy show from her favourite comedian.

What better way is there to bond, than over a few tears of laughter. Taking your mom to a comedy show will make her remember you every time she thinks of that comedian, plus now you'll have a new range of inside jokes to bond over.



Visit a carnival or a circus near you.

Carnivals and circus events may not be as funny as a stand-up comedian, but there are many opportunities to have fun. Carnivals are great because there are many silly games to play, and may artists wearing costumes to poke fun at. Bringing your mom out to one of these events will give her something to talk about for weeks.



Plan and execute a good prank.

Spend the first half of your day with your mom planning a good prank in the evening. The time you spend working together, collecting supplies, and making sure that the prank is ready will be more than memorable. Not only will she remember the planning, but she'll always remember the result.
Activities for The Supermom
If your mom is a supermom who never takes a break, or is in need of one, the following 3 activities might help.

Attend a personal or professional development conference.

Supermoms are always looking for ways to be the best at what they're doing or learn more about something they're interested in. Feed your supermom's passion for learning and growth by attending a conference and she'll be super happy that she spend her mother's day bonding while also doing something productive.



Squeeze in a quick yoga or meditation class before dinner.

This is for the supermoms who just never have time to relax. You mom will be grateful that you suggested an activity that you can both do together to unwind, while also not being too upset about the time spent because it was short.



Go on a no phone day trip.

Almost everyone nowadays is attached to their phones; supermoms in particular value those little devices because they can do so much in so little time. Taking on this challenge of going phone free on a day trip will bring back the excitement of the offline world, while also giving her the much needed break from the hustle and bustle of her daily life.
So there you have it, a ton of mother's day gift and activity ideas for your digital pocket.

Which of these activities did you like the most?
Which one would your mom like to try?